Experimenting with IR
by
James P. Riser
---
These few images show my beginnings of experimenting with a Tiffen #87 Infra-red filter and the Sony DSC-S70 digital camera. This filter passes IR and filters out visible light. I have posted this page for the use of members of the SONY DSC-S70 group.
---
On the left is an image of my house in regular daylight. On the right is the same house taken through the #87 filter.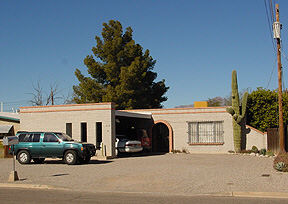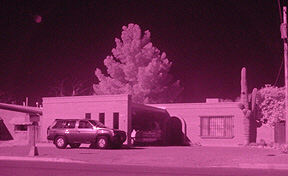 Below is an image of our Christmas Tree taken through the #87 filter.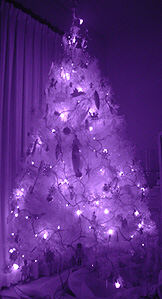 FYI : The IR images required the camera be set for an 8 second exposure.