My Latest Project Lathe
An 11" x 18" Sheldon
Copyright 2002 by James P. Riser
---
I have been wanting to upgrade from my 9" Model A Southbend Lathe for several years and finally found a lathe I liked on ebay.
I was looking for a Sheldon because I like the way my 12" Sheldon Shaper is designed and built. Like the shaper, this lathe is also very well designed.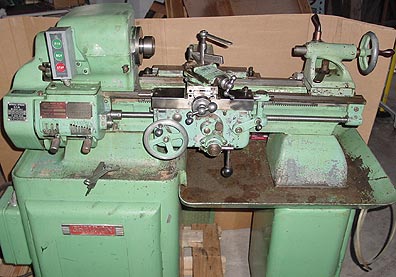 This is the "new" lathe after being pressure washed.
A close up of the info plates.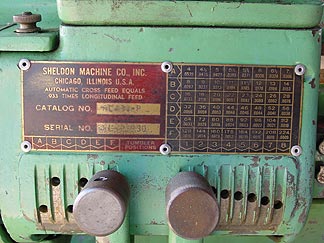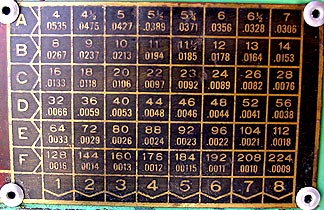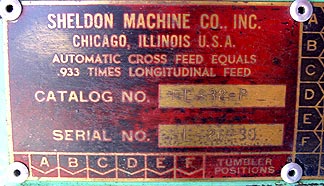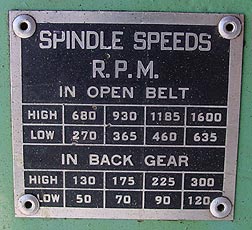 The 8 speed drive system cleaned up nicely (16 speeds counting back gear speeds).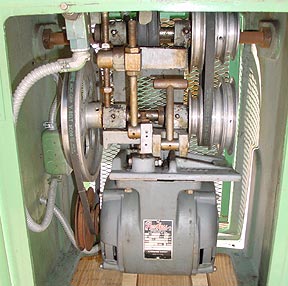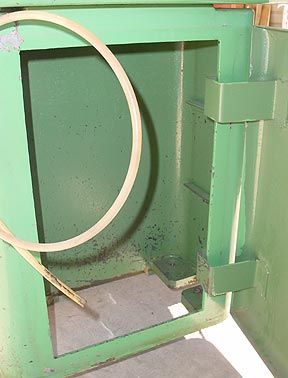 The right side of the base is for storage. I'll need to make shelves.
All teeth are clean and there! The headstock looks good.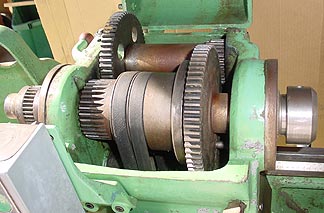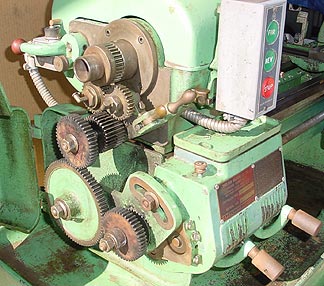 The drive train is in great shape.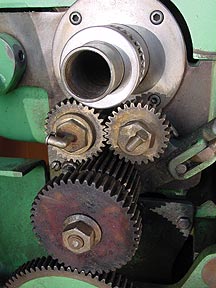 The lead screw is like new. It just needs additional cleaning.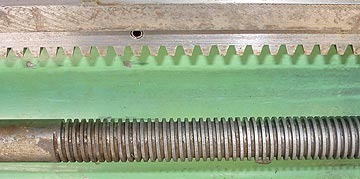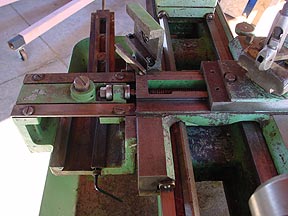 The only problem that I have found was with the taper attachment.
It was rusted solid on the bottom dovetail and was very difficult to get apart. It is shown here disassembled.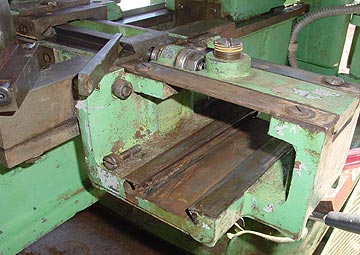 Here are the parts separated and ready for cleaning.
Sheldon utilized tapered gibs.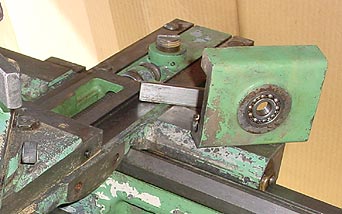 This part alone illustrates why I like Sheldon machinery - note the double row ball bearings.
There are ball bearings everywhere on this lathe.
The quick change gear box is full of them.
The cross slide snugs up against ball bearings!
Quality everywhere!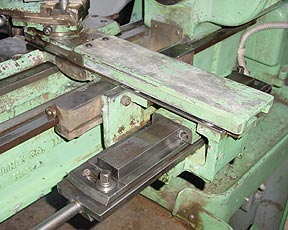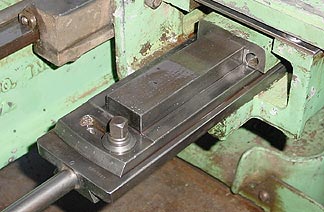 Here is the taper attachment now ready for work.
The cross feed screw is completely covered to prevent chips from fouling it.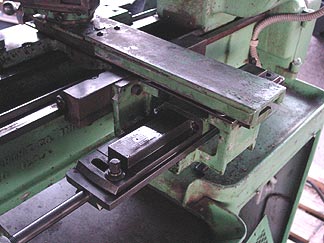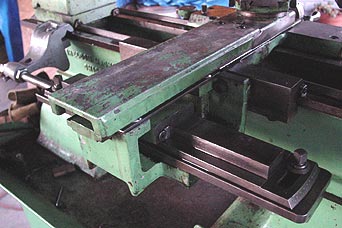 Here are both ends of the taper attachment.
The bed clamp can be seen in the right image.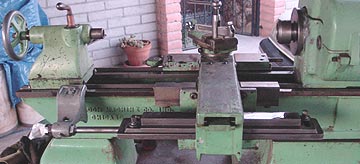 And a view of the complete assembly.
Really all the lathe needs is a little more cleaning, adjustments, some prep work, and some paint. I think I will enjoy using this lathe.
There will be more to come when the paint job begins. This will be a working lathe so I will not be going for a museum quality paint job - just something nicer.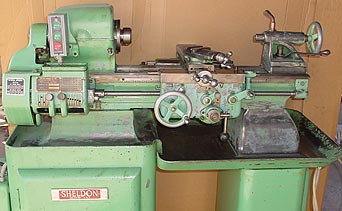 The paint stripping has begun.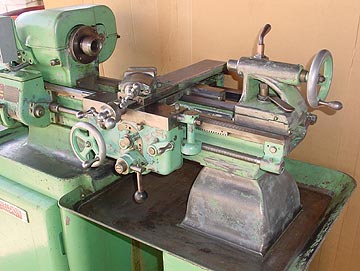 The "tight paint" is left intact.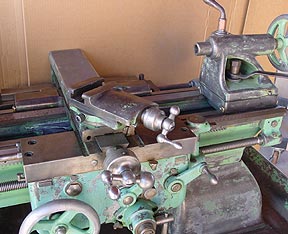 Here is the finished Sheldon Lathe - ready to go to work!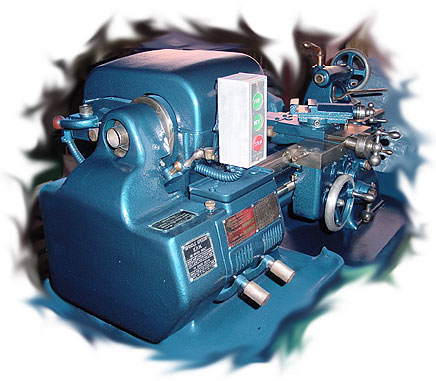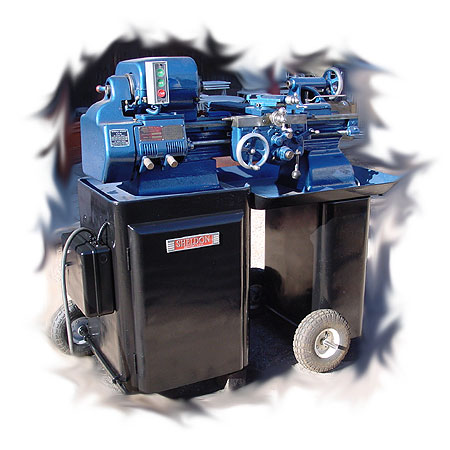 Here is the completed Sheldon lathe on the way to my shop.
I mounted it on temporary wheels/axles for moving only.
The cabinet was painted gloss black to conttrast with the blue lathe.
This will probably be my last metal lathe purchase as I am tired of moving the heavy machines around and can not afford the "down time". Getting the machines up and over the threshold of my shop door is a real problem. When I built my shop, I really should have put in a concrete ramp instead of a standard threshold.
Anyway, this concludes the Sheldon lathe project. It is now time for it to earn its keep.
Last picture....
Installed collet chuck.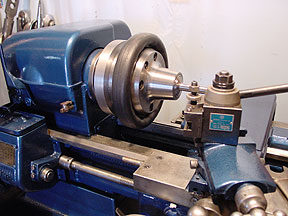 Click here to go to my main web page.