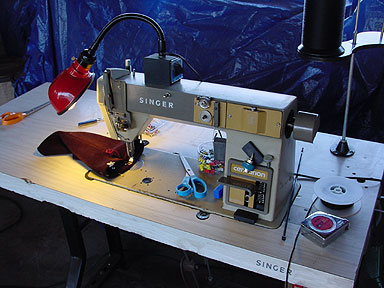 Sewing Machines in the Shop
Copyright 2005 by James P. Riser
---
With the variety of items that I manufacture for magicians around the world, I often need to sew portions of the products. I also keep several of my metal working machines outside and like to make weather proof coverings for these machines to keep them clean and dry. This requires sewing.
Shown on this short web page are some of the sewing machines I use in my business: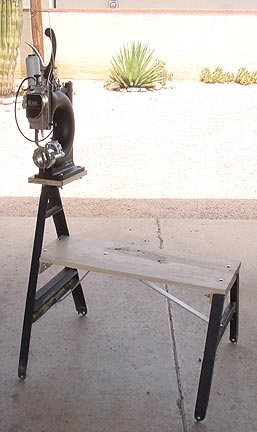 This Tippmann "Boss" is for leather (up to 3/4" thick) and nylon webbing. It is hand powered.
Since I took the "Boss" picture, I have added a thread storage shelf below the bench.
---
Also for leather are my two old Singer "Patchers" - one of them is shown below:
Yes, the patchers are treadle or hand powered. These machines will sew up to 1/4" thick leather - in any direction.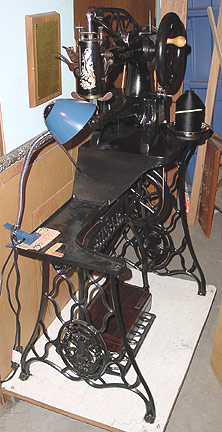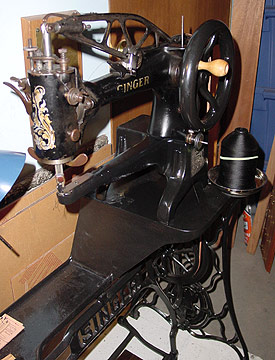 The patchers have a long narrow bed for reaching into confined areas.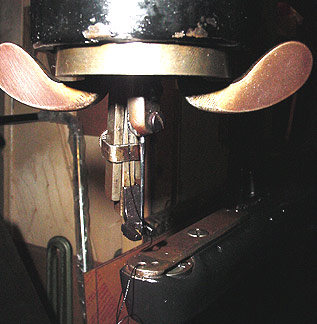 This unique construction allows 360 degree sewing.
The direction of the feed can be changed while sewing without turning the material.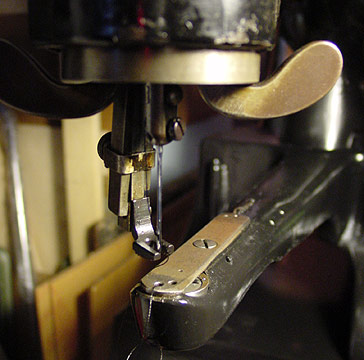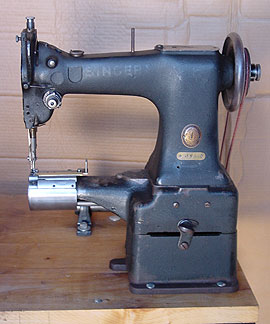 This old cylinder bed machine comes in handy for some special projects.
For all around straight stitch work I like to use my Singer Centurion machine.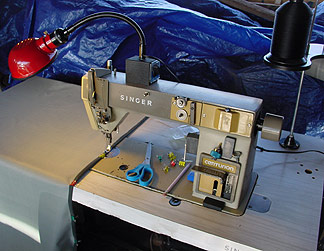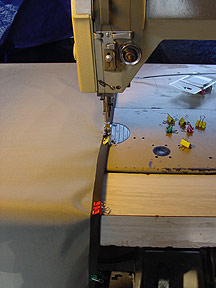 If I might require a zig zag stitch, I will most often use my Singer 20U33 machine.
This machine will sew up to a 9 mm. wide zig zag or satin stitch.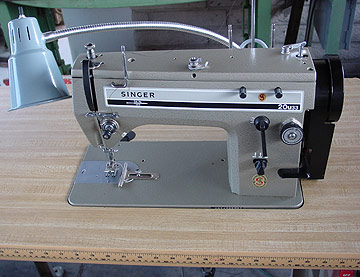 The controls at both ends are shown here.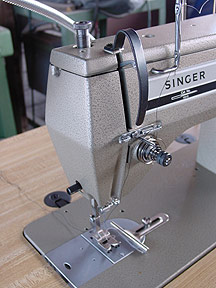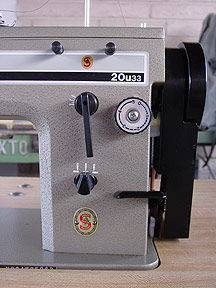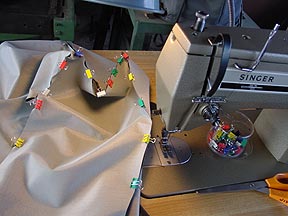 Here is the machine sewing a waterproof cover.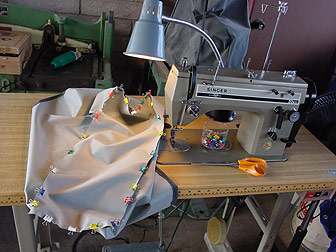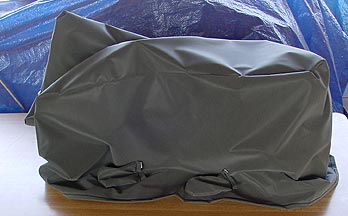 This is a completed machine cover held in place by magnets.
I also have this old blind hem machine available when needed.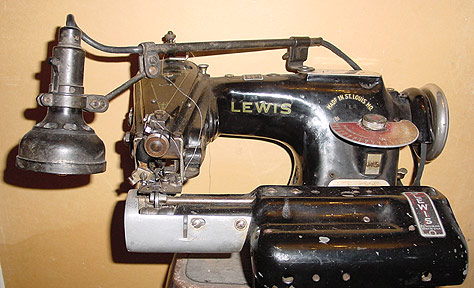 I cut my fabrics with these tools.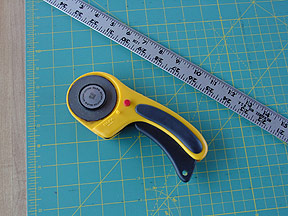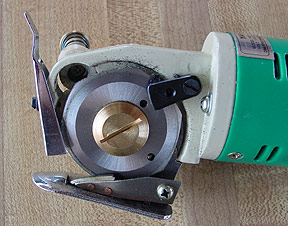 For "sticky" materials, I'll often switch to a form of roller foot to eliminate friction.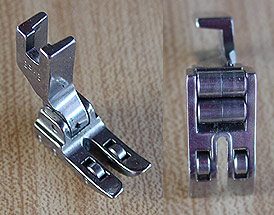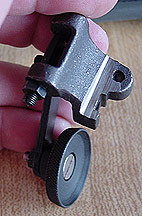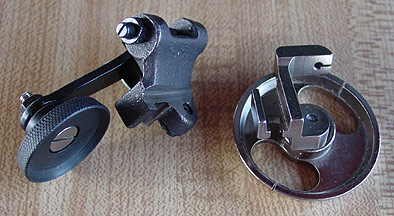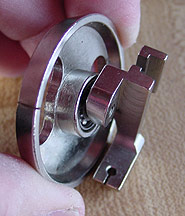 Industrial threads are stored under the "Boss" or in plastic storage tubs.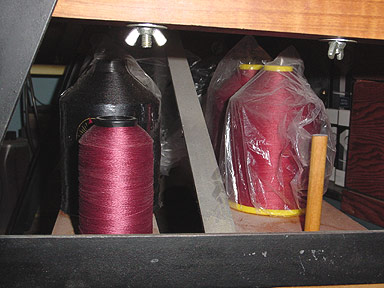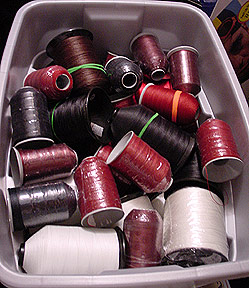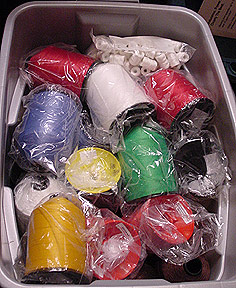 In addition to the above machines, I have an old all metal Kenmore zig-zag machine for work on certain items. It is a very nice solid machine.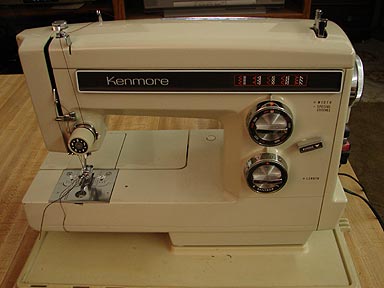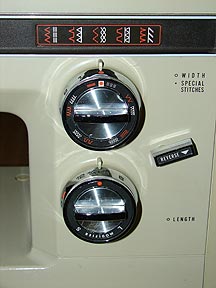 I consider a good industrial sewing machine to be a necessity in a well equipped shop.