My 12" Sheldon Shaper
All images and text copyright 2002 by James P. Riser
(Another of my machines rescued from rust.)
---
I have posted this web page as a reference for anyone interesting in seeing a Sheldon 12" Shaper. This shaper is NOT for sale - so please do not email me asking how much it is.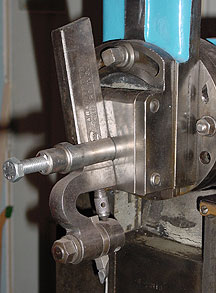 This is the main toolholder that I use with the shaper.
I often use the shaper without a toolholder to increase solidity. Shown below are the preliminary and roughing cuts on a block of aluminum.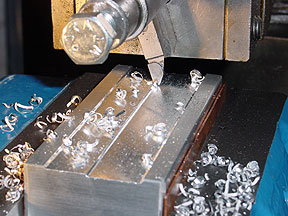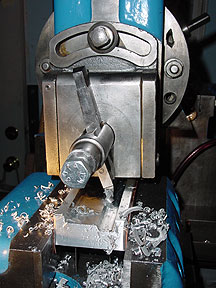 Here are a few more cuts on another block being made. Notice the reflection in the fine finish - a characteristic of a shaper.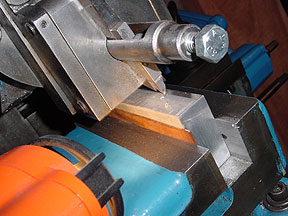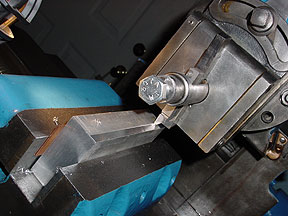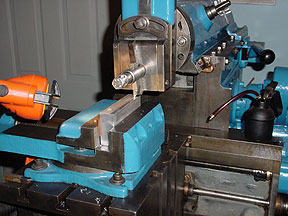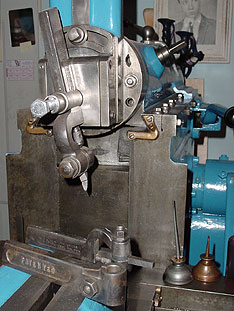 Sitting on the shaper vice are two additional toolholders.
The toolholder in the foreground is for holding an internal cutting tool such as a tool used for cutting keyway slots in pulleys or for making square holes.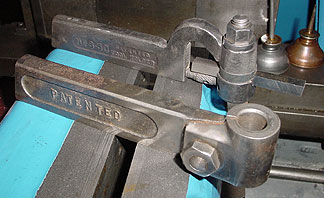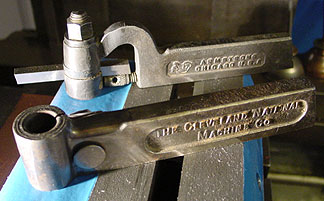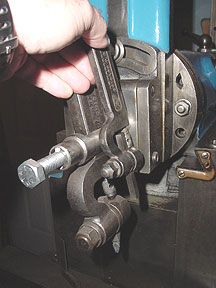 Here you can see the size difference between the two adjustable angle toolholders.
The smaller toolholder shown above is the size usually used with 7" shapers. It has uses with a larger shaper too.
Attached to the machine are these two plates.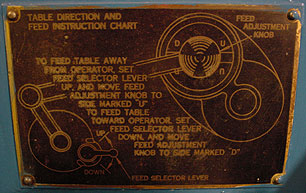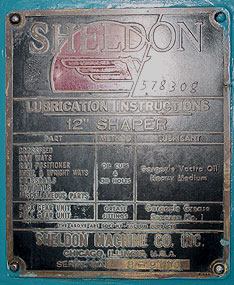 Here are the controls for setting the cross-feed speed and direction.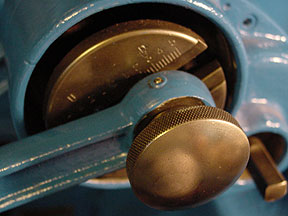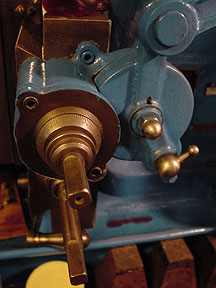 The 12" Sheldon shaper is a variable speed unit having a speed control crank at the front of the machine.
The speed handle is visible in this image.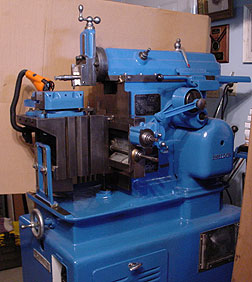 This speed control is all variable over two ranges - direct and back gear. Direct drive is useful for shorter cuts. I run in back gear most of the time.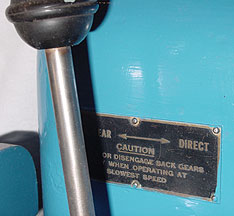 This is the direct drive/back gear shift lever.
For your viewing pleasure I have included a 3-D image of this shaper. Those who know how to view such images will easily see the shaper in all of its glory.
If you do not know how to see such stereo images, I explain how on another web page.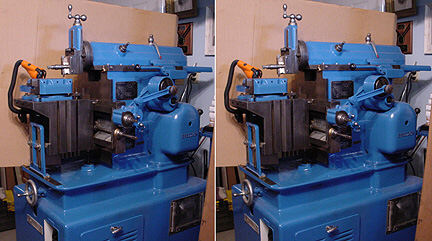 Additional "eye candy":
Below is a Windows Media File type of movie of the shaper in action. If you can not see the movie, sorry. You may need to download a plug-in.
Enjoy.
Click here to go to my main web page.