Atlas 7" Metal Shaper
This page has been posted for those looking for information on the older Atlas Metal Shaper, as well as, the newer version. This small benchtop metal shaper delivers quite a bit of machining power for its small size. Electricity is regular single phase 110v.
NOTE: I sold this machine after I bought my 12" Sheldon Shaper. This web page is posted as a reference for those interested in Atlas Shapers.
Below are several views of the machine (note: the machine still has both original belt guards):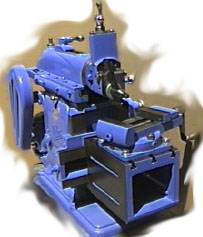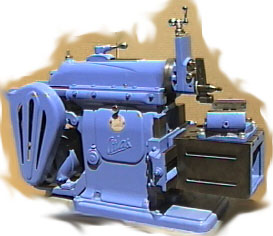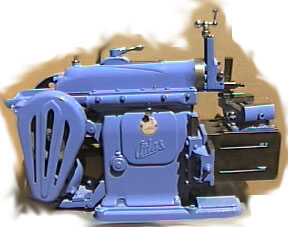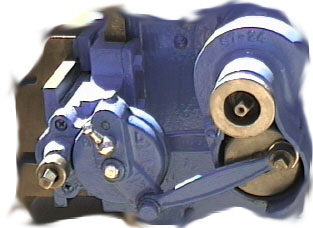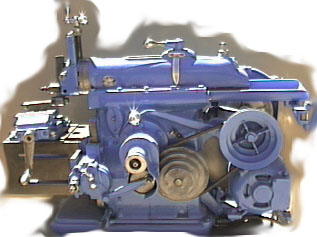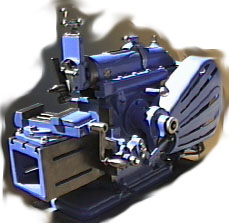 ---
In addition to the shaper itself, several items are included with it:
A copy of the Atlas Repair Parts List, Manual, and Diagrams (16 pages).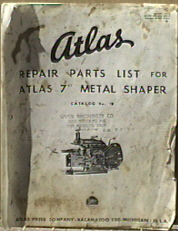 The original Armstrong adjustable angle tool holder.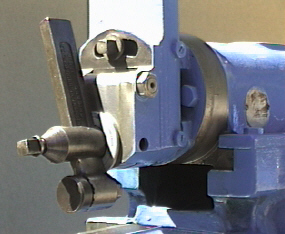 The original Atlas shaper vise and crank.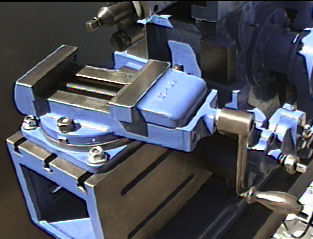 A specially made tool for internal cutting (like for making keyways in pulleys).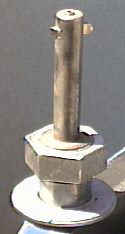 ---
And here are a few views of a newer Atlas Shaper in mint condition (this machine belongs to a friend and he is not interested in selling it):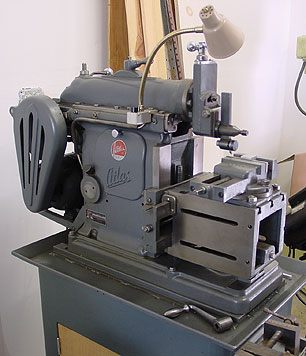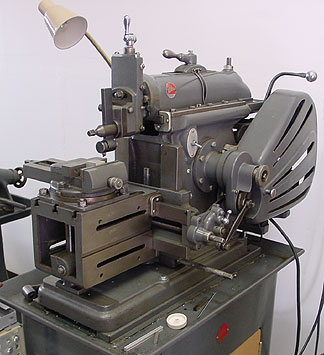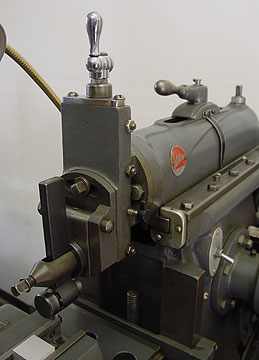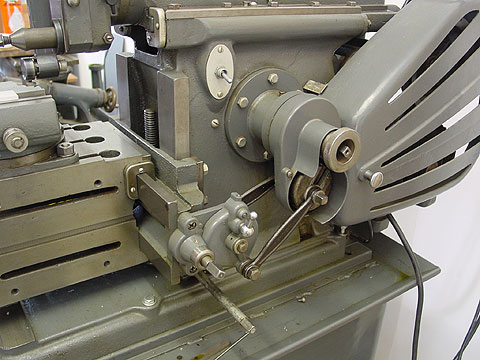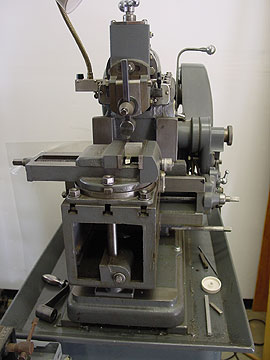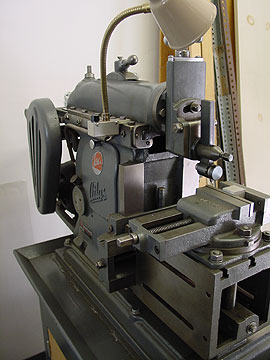 Click here to see my 12" Sheldon Shaper.
Click here to return to my machinery page.