Restoring a Gorton 3U Pantograph Machine
Copyright 2006 by James P. Riser
---
I have always wanted a pantograph machine for cutting out special profiles in thinner metal. I was given this pile of rust and thought I could salvage something from it. My goal is to create a servicable machine from this mess not a museum piece. I use my machines and do like them to be fully functional ... and better looking than this. I will give it new paint after getting things cleaned and working.
Here are a few "as acquired" images...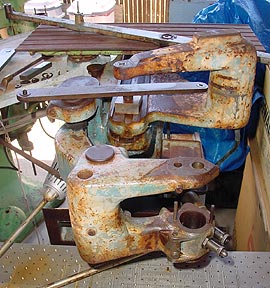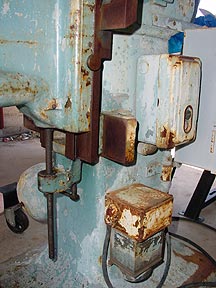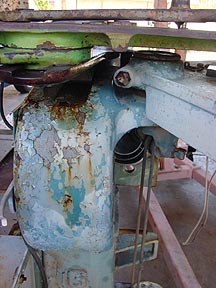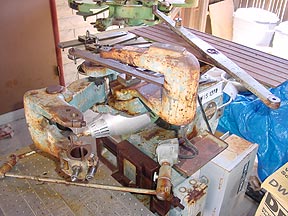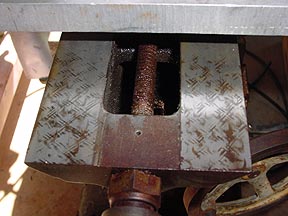 It was pretty ugly; but underneath all of that rust was some metal waiting to be found...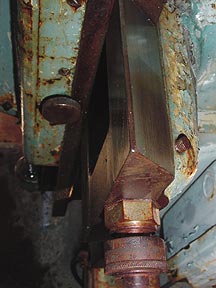 Here are a couple "during clean up images" ...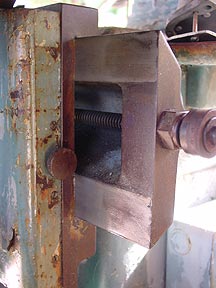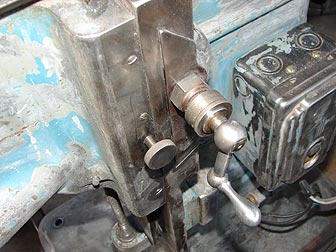 And a couple "after cleaning" images ...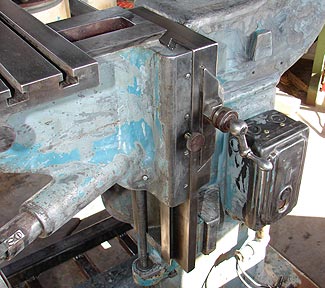 There really was some metal there after all...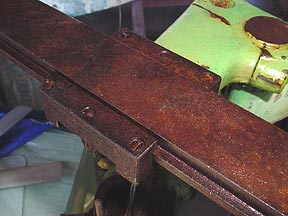 Here is an adjustment bar in the beginning...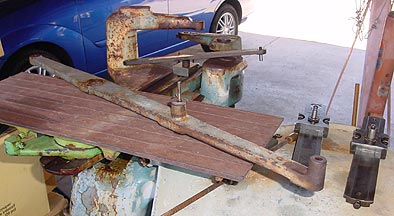 After some cleaning ...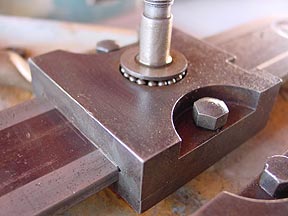 The setting marks suddenly appeared!
The spindle holder was a mess...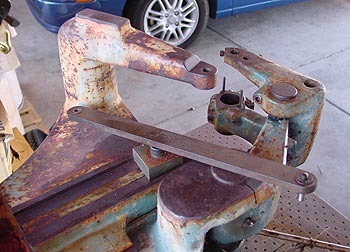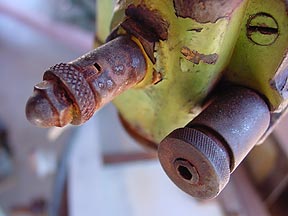 Before and during cleaning images...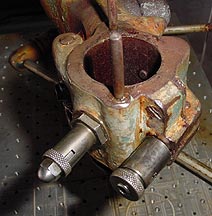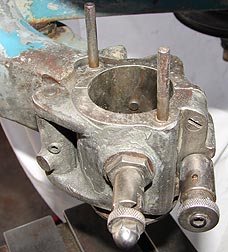 The partially cleaned spindle holder and partially cleaned spindle...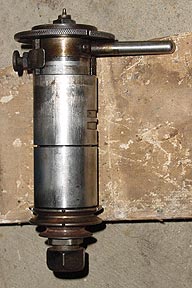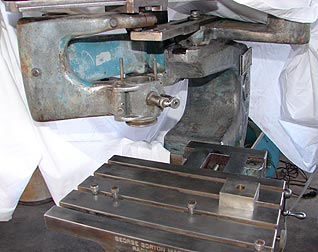 Things are looking good...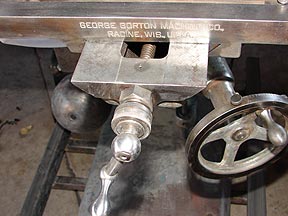 These cleaned up OK...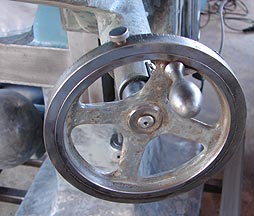 More rust...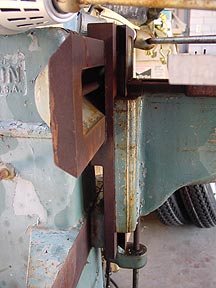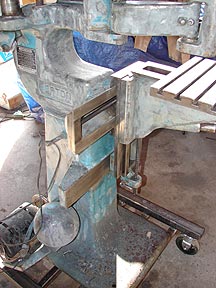 Rust is now gone...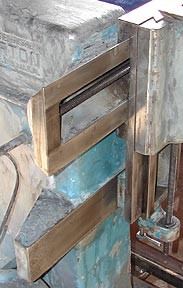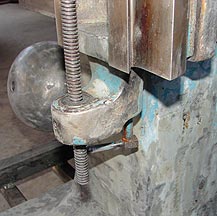 The verticle adjustment nut is OK.
Before cleaning the bottom, I needed to weld up a mobile base for the heavy machine...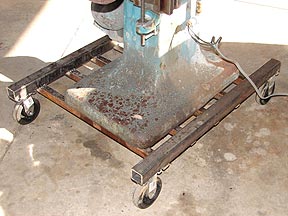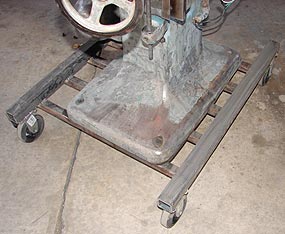 Bottom cleaned...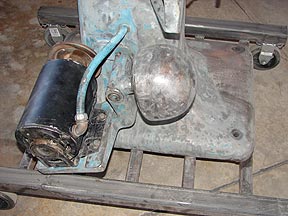 The replacement single phase motor is now hard wired...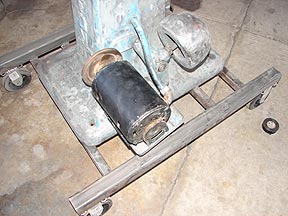 The belt guard pan was an easy clean...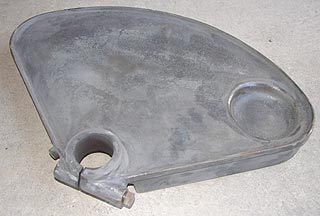 After a few washes off with paint thinner, I'll clean it a couple times with lacquer thinner, mask and paint it.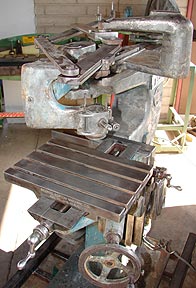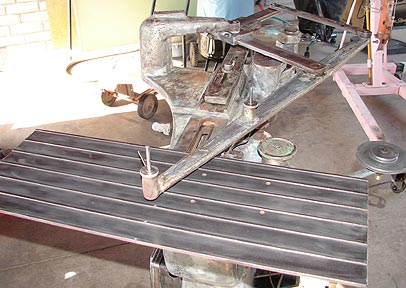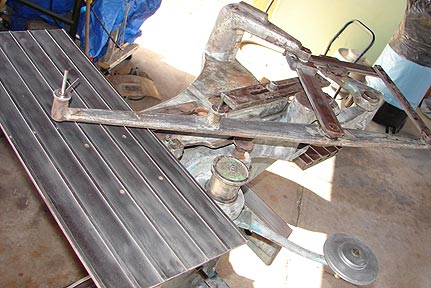 More as I find time to clean it and get it painted... hopefully I can find a type font to use with my "new" Gorton.
Latest update ... I found 3 sets of brass fonts for my 3U on the internet. They should arrive in a couple weeks. These will most likely meet all of my lettering needs as I will mostly use the pantograph to cut custom profiles.
Painting has begun. Below are several images taken during painting. I'm using Rustoleum Hammered Gray paint. There is still tape masking off labels, surfaces, etc.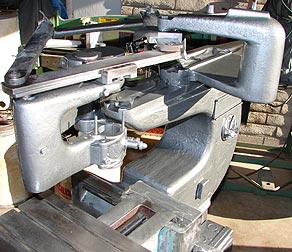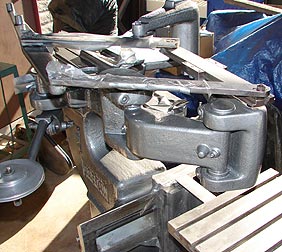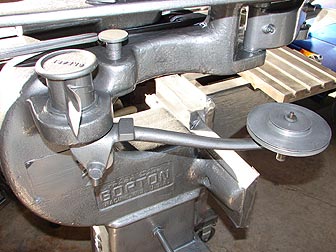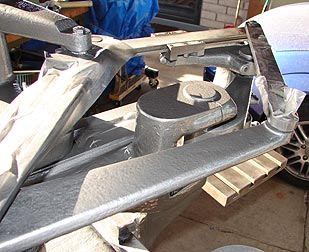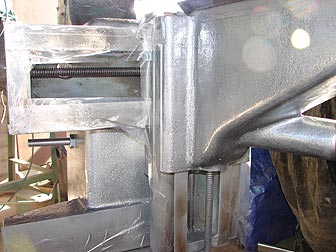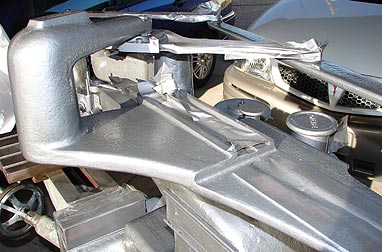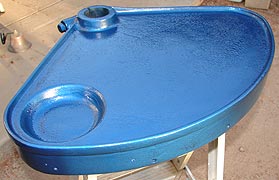 The belt guard pan is a Hammerite hammered blue.
I feel that my goal of converting this pile of rust into a presentable and usable machine is attainable! It's looking good enough for my needs.
Here it is with the painting completed...not perfect; but not too shabby either...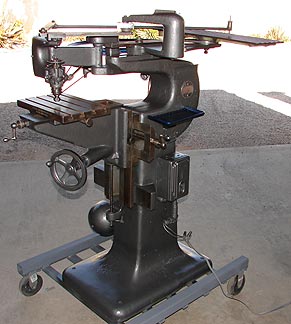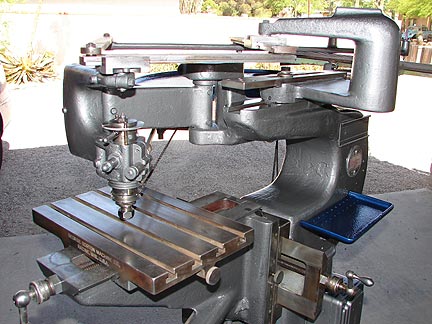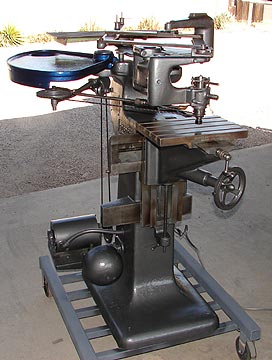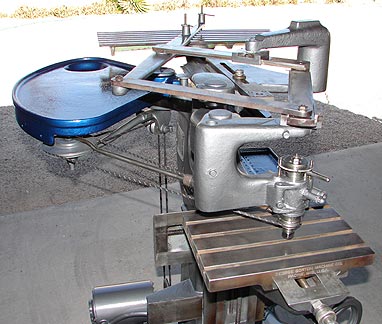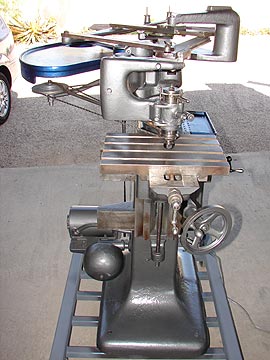 The drive system...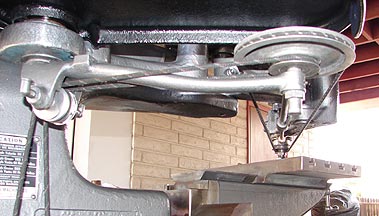 Click here for Part 2 of the restoration.