Restoring a Gorton 3U Pantograph - Part 2
Copyright 2006 by James P. Riser
---
As soon as the fonts arrive, I'll post images of a couple sample engravings and a couple work holding devices. In the mean time I'll clean up another style of type holder and a few assorted extras to go with the machine.

Work holding is always a problem on pantographs. Below is one solution for holding thin items for profile cutting or engraving...

A 1" thick aluminum plate is drilled and tapped with a grid of holes.
Another view...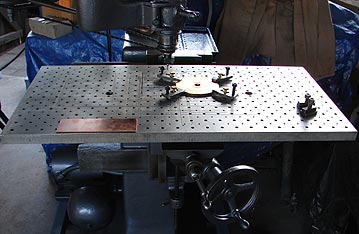 This plate is attached to the pantograph work table with T-slot standard hold down fittings...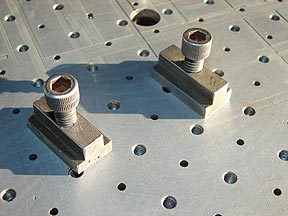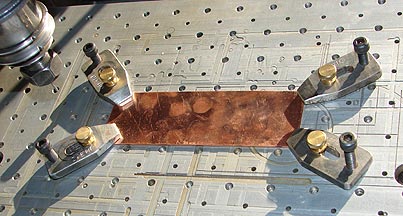 Any number of standard clamps are used to hold the metal.
Notice the traces of previous cutouts from the previous owner on the metal plate surface.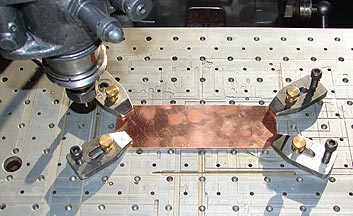 I plan on placing a thin sacrificial layer of acetate sheet between the aluminum plate and the thin metals that I will be profile cutting with this machine.
The use of such clamps allows clamping irregularly shaped items and free access of the spindle cutter to the metal surface.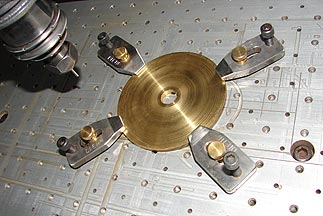 A shop made vise for the Gorton 3U...
This thin material holding vise was put together from scrap materials sitting around the shop. It was made for another machine; but fits the Gorton 3U perfectly. The jaws of this homemade vise are tapered for cutter clearance.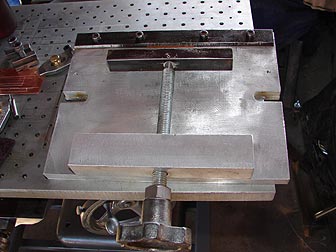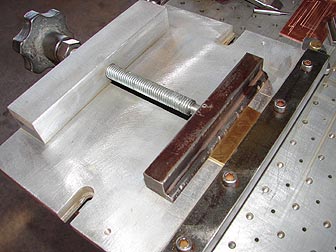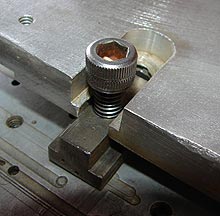 It attaches to the Gorton table using the T-slots. It is not attached in these images.
Here is an underneath view showing stationary blocks for alignment...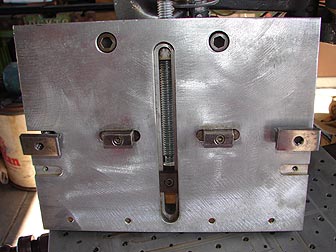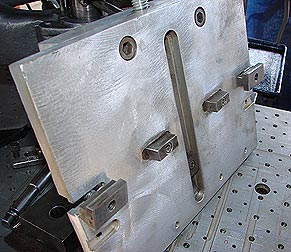 And another view showing alignment blocks and T-slot hold downs.
The vise holding a thin piece of brass; but vise not clamped down to the 3U table.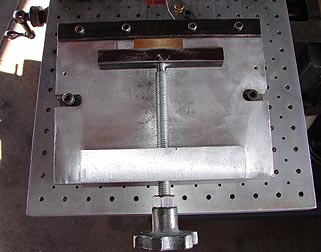 The lamp...
On the left side of the Gorton 3U is a steel "bar" which sticks out...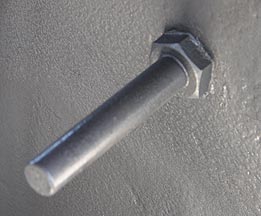 A duplicate "bar" is seen on the lamp below. I still need to clean and paint this lamp.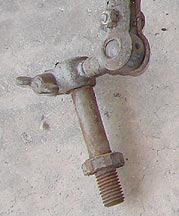 This "bar" is a mount for the official Gorton lamp...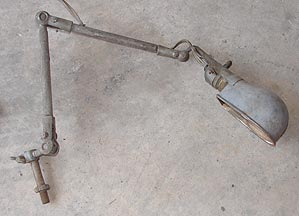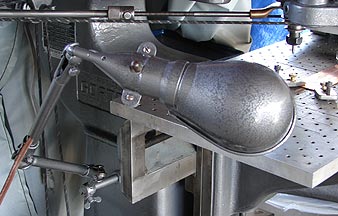 The lamp cleaned up, painted, rewired, and in position...
A close-up of the lamp clamp...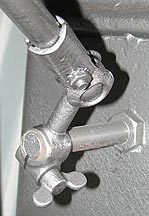 The fonts have arrived!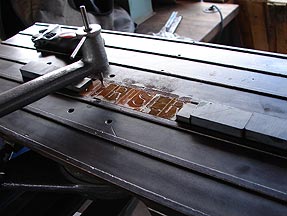 A sample set up for trial...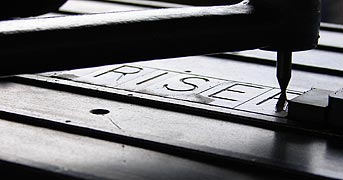 Until I get around to machining some type stops, I am using powerful magnets to hold things in place.
I lightly oil the template letters to prevent wear on them...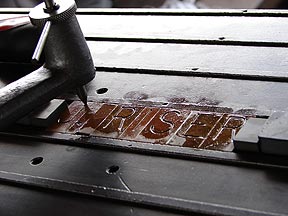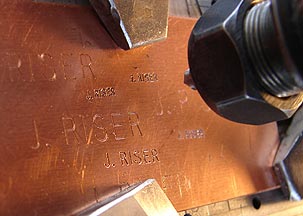 Engraving a piece of scrap copper...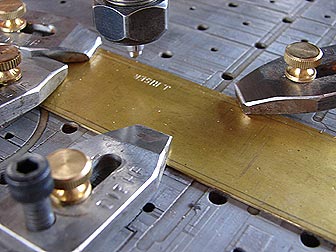 And some easier to engrave brass...

And a sample engraved on a better piece of brass...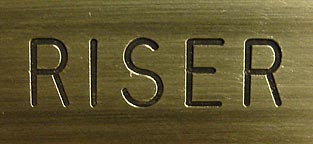 Another brass sample engraving with penny to show scale...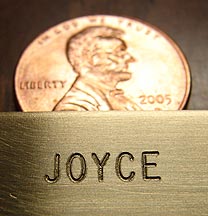 With the assorted Gorton fonts I also received a 2 1/4" high letter set.
These are too large for the standard holder and too small for the larger 3 1/2" Gorton type holder.
I'll machine a tapered top guide strip to secure the letters.
This guide strip will be screwed to the type holder shown so that these large letters may be utilized.

Done. The camera makes the holder appear to be bowed on top. It is straight.
Here are a few fonts that I have found for this machine (block, condensed, reverse, raised, monogram, etc.):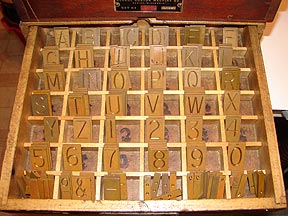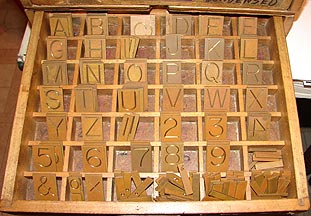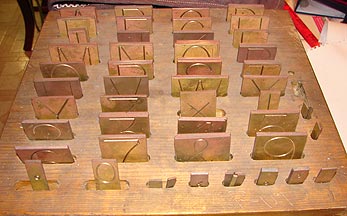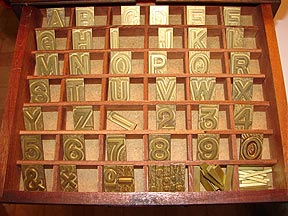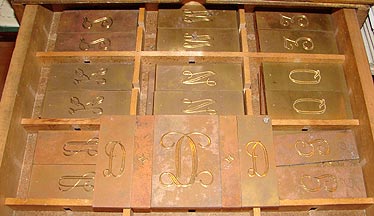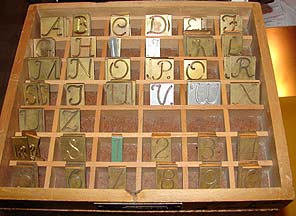 Cursive Caps and lower case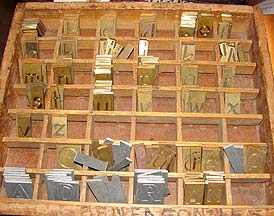 A raised reverse font for making steel stamps.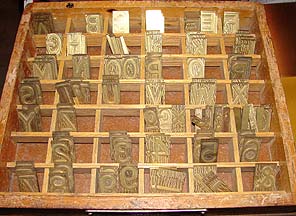 Click here to see a quick overview of all of the fonts that I have acquired in my travels.
Click here to go to part 3 of the restoration.