Warning: This page is graphic intensive and will be slow to download.
Welcome to The Magic of James P. Riser web page. Most of the magic apparatus that I produce consists of custom designed and created items. Many of the professional magicians who order custom items do not want them pictured - in order to keep exclusivity. But I do seem to continuously make several rather popular and less expensive items, though. Several of these items are shown below. My goal is to produce quality items which will hold up to the rigors of thousands of performances. All text and images/designs are copyright 2002, 2003, 2004, 2005, 2006, 2007, 2008, 2009, 2010, 2011, 2012, 2013, 2014, 2015 by James P. Riser. Since this home page is open to anyone who dares to visit, I have refrained from explaining how many of the items are used - performing magicians will know.
Latest update ... 10/17/15
---
Yes, I am continuing to phase in to full retirement. Before making only long term retirement projects, I am finishing up a variety of projects.
To complete a number of orders this week I will be finishing up another run of both my Card Punch and Sacagawea Shiner. I will be making three extras of each. If you have been wanting either of these, now is the time to get one or both as I do not know when I might make more.
Email me if you need these.
---
Yep, I'm working on another two Kuma Tubes. Here is what the "jar" will look like. The method is different.

---
It has been long time since my last update!
I have been busy making my Riser Ultralight Cages, due tubes, a number of custom items, and working on some prototypes. As I move into "full" retirement, less and less non one-of-a-kind magic will be coming out of my workshop. I will be specializing in custom items for a few pro friends. I am still going to make my version of Porta-Copier, Martin effect rising decks, a couple custom design birdcages, a growing rosebush, linking finger rings, a few different snake baskets, my new reel, and several top secret items. This will keep me busy. As things get completed, I will make a posting here on my web site.
In addition, will be several more epublications - one on making a Lindhorst style cage.
Until then, here is a little freebee for financially challenged DIY magicians:
RiserEconoStix
---
Also in the works ... a new version of the old Himber Porta-Copier ... here is a sneak preview
This will most likely be limited to only three - all are already claimed. Consider this eye candy.


Scheduled date of availability is Fall 2015 - hopefully.
---
---
A New Reel is Coming
Coming sometime late this summer or fall ... my special reel for use with a vanishing birdcage. This reel is designed to allow the performer to remove the jacket after a cage vanish. It is not a take-up reel nor is it worn where a take-up reel is. It will work with any make and commonly found size of vanishing cage. The reel will come with my special cage clip and all necessary parts. Production will be limited to only 10 units. Price will be given when the items become available.
---
Work continues on my upcoming (moved to perhaps late May 2015) epublication on a simple to make "any drink" apparatus. This is too powerful an effect for just anyone - so distribution will be very limited to keep it from becoming common and to keep it out of the hands of bunglers. It will not be an inexpensive epublication. If you do not have a powerful web presence, forget about getting a copy of the publication.
---
Actually work continues on the air conditioned portion of the cage work. Only 5 more Riser Ultralight Cages will be made. Final assembly will be next Fall and Winter (2015).
Here are a few of the cages.

The top two cages are my Riser Baby Lindy Cages and bottom cage my new Riser Ultralight Cage.
Here are two Riser Baby Lindy Cages.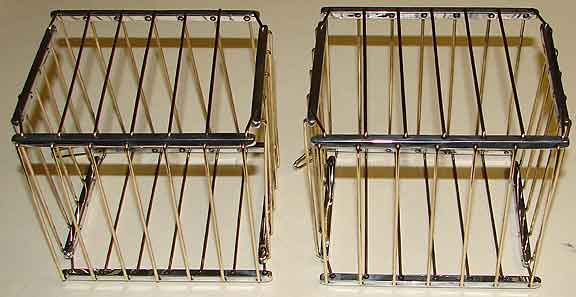 Riser Baby Lindy Cages weighing in at 3.7 oz. per cage.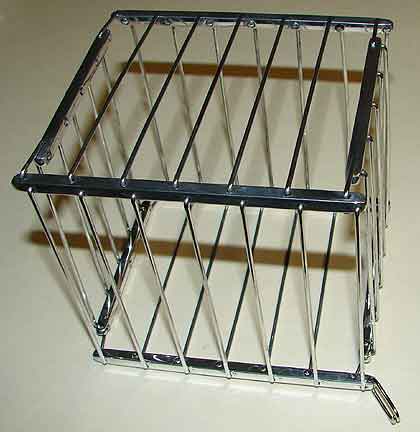 The third cage is my new experimental Riser Ultralight Cage weighing in at 2.2 oz.
This Riser Ultralight Cage utilizes the same aluminum alloy frame members but features magnesium/aluminum bars to reduce weight further.
This will be the only style of cages that I will be making in the foreseeable future. This cage was designed for the experienced cage worker who has already perfected technique. If your technique is good, the cage almost vanishes itself. Like a fine watch, it is light weight and more delicate than other cages - hence the speed of the vanish. To go along with the new Riser Ultralight Cage will be a new system for keeping the vanished cage where it belongs (pdf drawings for an easy hookup - to be emailed when completed).
---
Shown below are the size differences between my Riser Baby Lindy and a full size Lindhorst style cage.
To see more info on this cage click here.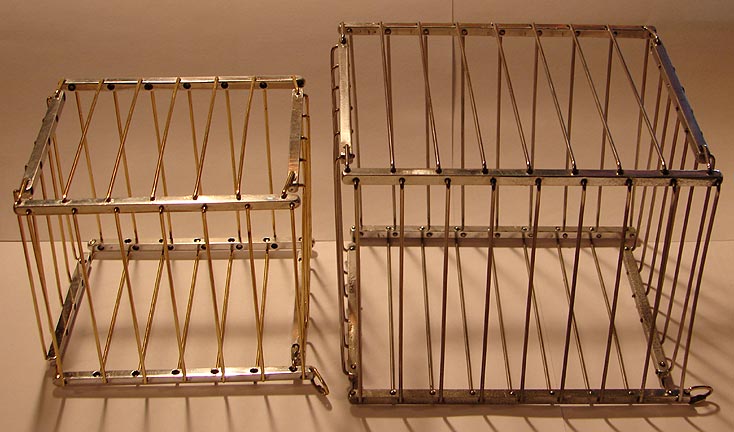 The old fool in Houston even commented on how I make the cages without ever having seen nor handled one. This is typical of his behavior - more attempts at character assasination and "swatting". Pathetic.
All completed Baby Lindy Cages have been shipped.
---
Some Birdcage info ...
Lately I have been receiving a number of emails asking about birdcages. Many well meaning folk have been posting comments on various forums concerning the vanishing birdcage. It is obvious that most of these folk do not actually perform the birdcage nor have they used different models. There is a lot of misinformation floating around the internet. While in high school in the early 1960's I added the vanishing birdcage effect to my act. I always performed it with two spectators assisting. The cage was vanished once. My handling is described in the documentation with the Riser Baby Lindy Cage. Back in those days, a performer practiced and experimented until an effect was mastered. Mastering the birdcage is a labor of love. I wore my first cage all day every day until I liked the fit and feel. Having it on became natural. All of this time the cord length was being fine tuned.
My first cage was an Abbott Cage made by Pete Bouton. I still have it and it still works perfectly, I never liked the appearance of this cage as I had never seen a real cage with red ribbon covering. Also, the ribbon was not sewn on in the best possible manner. This same method of ribboning was used on a much older flexible cage that I have (also much larger). In addition to making the cage look fake, the red ribbon covering does nothing to help the "jellyfish" reputation of such cages. Therefore, to make the Abbott Cage more to my liking, I reribboned it with gold ribbon in a manner that the cage can now easily be held by one hand with the cage retaining its shape. This cage served me well all through my college days and their many shows (and even through my Magic Castle audition). I never did a show without the cage vanish - and still would not do so.
Shortly after graduating from college, I ran across a used Lindhorst style of cage. I immediately switched over to this cage and retired the Abbott Cage. You will hear stories of how an Abbott Cage vanishes faster than a Lindhorst style. I have not found this to be true. I would rate them both at the same speed. The Lindhorst style cage looks more like a real cage and takes up less space when in hiding. I will never go back to a ribbon covered cage. Performing the vanishing birdcage is more about confidence, nerve, handling, and technique than anything else. Tips on how to handle the cage vanish come with my Riser Baby Lindy Cage.
The cage type a performer chooses is a very personal decision. I have made my choice after years of actual use of both types of cages.
Then come the questions about take-up reels. Take-up reels do not quickly vanish a cage. They merely "take-up" a few inches of slack in the pull. I never saw a need for take-up reels but have made a number of styles for those who want them. The giant reel for which I sell instructions for making can vanish a cage. Such powerful reels are potentially dangerous in the wrong hands. If everything is adjusted correctly, a reel is not needed and the cage can comfortably be worn throughout the act with no problems. Actually, a ribbon covered cage will stay hidden easier than a Lindhorst style due to friction of the ribbon against clothing. The Lindhorst slips where it needs to go much easier but also slips out easier. There are pros and cons to both styles. I have made a slight tweeking of my Baby Lindy Cages to help them better stay in the "vanished" position.
I am developing a new style of reel which will resemble a take-up reel in appearance but not in function. This reel will move the the vanished cage into a position which will allow the performer to remove the coat after the vanish. Again, it will not function like a take-up reel.
In addition, I am experimenting with the mass of the cage. See pics of my Riser Ultralight Cage.
There are many things to know about the vanishing birdcage. Most of them have never seen print. It is a sleight of hand effect. Body type can affect a performer's ability to perfect the effect. Attitude will be the most difficult thing to over come when learning the cage. You must be willing to put in the time and practice. When mastered, it can easily be done while seated, if desired. Skinny long armed folks have a natural advantage with this item. I used to be skinny! My arms are still long!
I love the effect!
---
Please visit my new Used Magic Web Page ... new items added now and then.
---
Prototype work has also begun of a Rising Card mechanism to duplicate the Martin Poker Size Deck.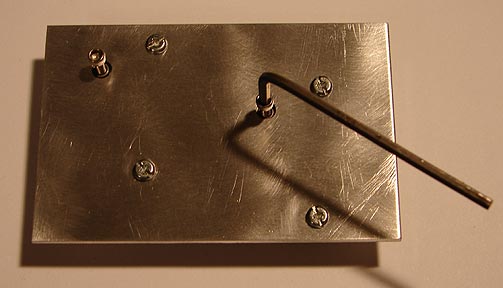 A new method for Aerial Fishing is in the works, as well as, a different ball and tube version. In addition, another version of the rising cards is under development.
As the weather cools down in Tucson, work will ramp up. Meanwhile I will switch from one project to the next as the mood strikes.
---
No cup sets are availlable...nor are any planned for the future.
OK, to fill a number of "urgent" requests I will be making a run of my Riser Standards Cups. In addition to the sets already requested, I will be making an extra three sets available to those interested. These will be the last of the cups made this year.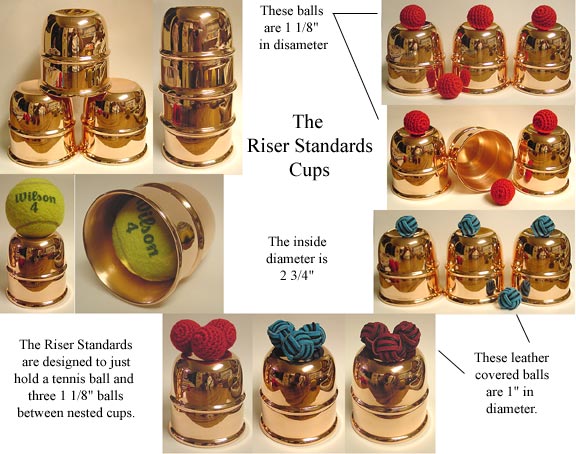 ---
A friend who knows how much I like well done illusions just sent me this link. This is as good as it gets in magic. You might want to see how well magic can be performed. This performance took a great deal of work, original thinking, construction skills, and performance skills. This duo should be considered as an excellent example of grand illusion presentation. Watch, enjoy, and learn. It does not get any better than this.
---
Below are a few examples of what new magic has been appearing behind the scenes ...
---
Here is some custom work recently completed: Click here to see
---
Card Rises
Actually, I am working on three different versions of this classic effect.
The hold up on these is that I am waiting for some materials to arrive (overseas delivery apparently going by slow boat).
One will be a recreation of the poker size self contained rising card deck effect as made by John Martin. The Martin item was entirely mechanical and is much too expensive for many of today's performers. My recreation of the effect will be an electro-mechanical piece which will include on/off, as well as, the delay before the cards rise. This gives the performer time to distance himself from the deck before the cards rise.
The second version will leave an examinable deck in the glass at the conclusion of the effect. The performer may go into another card effect with the very deck used in the rising cards.
The third version will allow signed cards to rise if desired and results in an examinable deck at the conclusion of the effect.
The above three versions will be limited to 10 of each version. I will not be doing any notify lists for these. I'll just announce here when they are available. Lists have been discontinued due to whining by people who could not get previous items. With only 10 items being made and over 250 people on the notify list, someone was certain to go away empty handed. I'm tired of the rude comments from those who did not get an item, so no lists for these card rises.
In addition to the above I am working on a new Devano Style Deck based upon an original Mitch Devano Deck loaned to me.
---
Latest info on the second run of my "Think-A-Drink" apparatus.
Production of these has been ceased at the advice of my product liability insurer. The problem is that the apparatus is food safe when it leaves my facility but I can not control how well magicians clean their apparatus. I would not want anyone to get ill from apparatus improperly cleaned by magicians. Therefore, I have ceased production of these.
Please do not write me saying that you will clean things properly. Such promises will change nothing.
---
Please visit my new Used Magic Web Page ... new items added now and then.
---
My fool proof card forcing deck which I have used for years in many effects from card in wallet to rising cards. This deck allows the performer to force any number of cards onto uncoached spectators. This deck requires the ability to handle spectators well (not cards) and is not for inexperienced performers.
First run is sold out. More whenever the mood strikes.
---
For the Do-It-Yourself Magicians!
As promised, I am beginning to release a series of "how to" e-publications. All are in pdf so that they may be read on most smart phones, tablets, readers, and computers. All are payable by PayPal to jriser@jamesriser.com
When you make payment, be certain to indicate which e-publication you desire. After payment has been received, you will be emailed a link for downloading the file(s).
I shall begin with a quick and easy inexpensive project requiring only a precision screw driver set and a Dremel tool.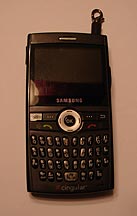 1. Making a cell phone ring flight .....$5
---
The second e-publication is much more involved. A lathe, precision measuring tools, and skill to use them will be required.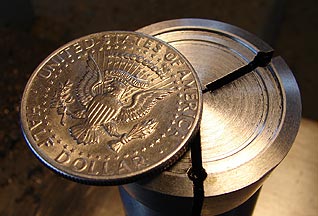 2. Machining a Scotch and Soda Set .....$5
---
The third e-publication explains how to make and use a dice switching clip for jacket or holdout. Tin snips, jewelers saw, a drill, and fine files are all that are needed for this project.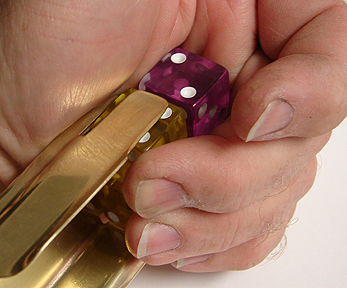 3. Making and Using a Dice Switch Clip ....$5
---
The fourth e-publication is a rather advanced project for making a large locking reel suitable for a vanishing lampshade or birdcage. You will require a lathe, milling machine, soldering equipment, etc. This reel design may be scaled down for making smaller locking reels if desired.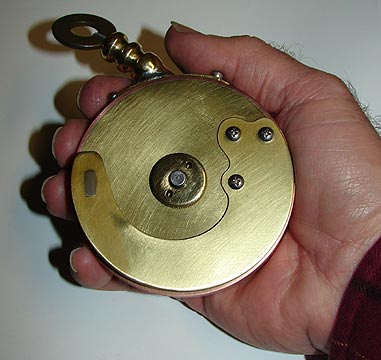 4. Making a large locking reel .... $5
---
This project is very suitable for even a small lathe like a Taig or Sherline.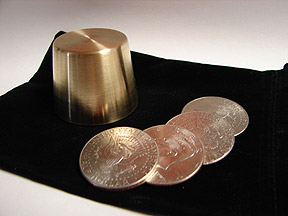 5. Making a Coin Cup .... $5
---
This is a nice project for the woodturner.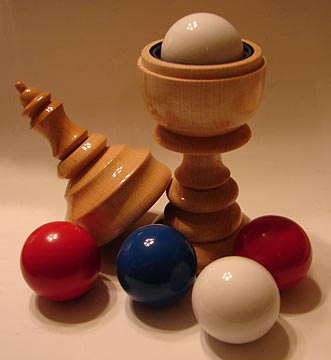 6. Making a Morrison Pillbox .... $5
---
This e-publication is for those wanting to make special thin metal ball shells for unique apparatus. Shown are how to make metal billiard ball shells and the difficult to find golf ball shells.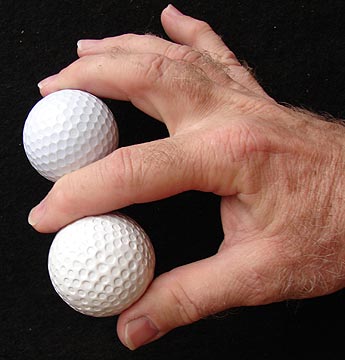 7. Making Metal Ball Shells .... $5
---
8. Epublication .. "How to Make an Inexpensive Floating Skull"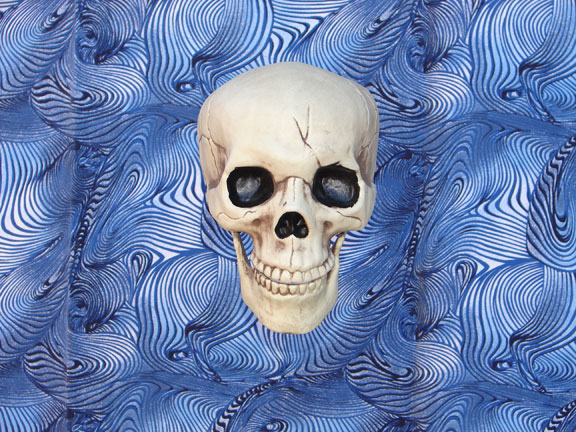 This is the instruction set for converting a new readily available skull into a full stage floating skull.
You are getting conversion instructions only. Routines and hook-ups are in many books, CD's, and DVD's.
$5 payable by PayPal to jriser@jamesriser.com
---
More to come soon.
Upcoming e-publications will include making a take-up reel, making a new style of Vanishing Bird Cage, a new type of ball vase, rising cards, a new type of billiard ball stand, new work on the ball and tube, a drawer box, a razor blade stand, a coin shooter, a new type of Kuma Tube, a center control Cube A Libre, a timer for creating a few seconds delay, a simplex card punch, making a Kepplinger holdout, a gravity holdout, making dye tubes, etc. Lots of fun if there is enough interest to make it worthwhile.
Here is a freebee .... Making an Inexpensive Card Trimmer
Here is a freebee .... Making Typewriter style Key Inlays
Here is a freebee .... A way to soften coins
Here is a freebee .... Making a Coin Stack
Here is a freebee .... Making a Folding Coin
Here is a freebee ....Things to do with a rubber walnut
Here is a freebee .... Making an Inexpensive Leather Cylinder
---
Wand Production Paused while I work on other projects ...
---
A reminder ... I have halted all cup production until further notice. I am too busy with other projects.
---
Here is some cup eye candy (Ed Keener's Cups) for you to enjoy.
Notice: As of 2/21/12, all cup production has been suspended until further notice. If you have a cup order in already, it will be completed and shipped more or less on schedule. I need to finish up a number of birdcages and begin several rather involved projects which will take up most of my time.
---
Here is the effect of an item that I have been working on now and then for the past few years. During that time, many variations on the theme, presentation, and method have been made and tested. All of this will someday be assembled into an ebook for those interested in variations of the effect.
Situation: Standup before a group of 25 or more (these are the only conditions under which I work)
Two finger rings are freely borrowed from spectators. These rings are shown and openly placed into the palm up left hand. The hand is slowly closed then opened to reveal that the rings are linked togther. They are held up for display and immediately given for inspection. They are solidly linked. After examination, the rings are taken back by the performer, shown again, and the left hand closed around them. The hand is opened to now reveal the borrowed rings are separate. The rings are returned to the owners.
I'll make up just a few of these to give to close friends. Others may read about it in the upcoming ebook.
---
A1 has begun! Click here for progress.
---
Limited wand production might resume sometime this year (fall?). I have the ebony and nickel silver but not the time.
The Riser Cup Workers Wand
The ends are solid nickel silver turned into miniature replicas of traditional style cups.
The center section is of hand turned and polished macassar ebony.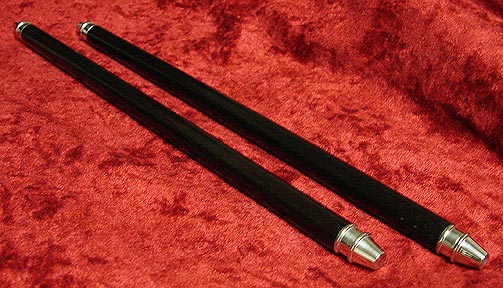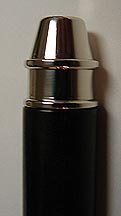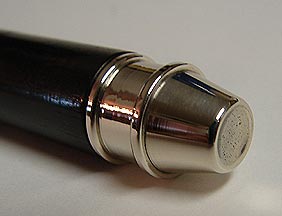 The overall length is 11" to make using it convenient in close-up situations.
$255 postpaid (USA only).
The first two runs of these new wands are closed and shipped.
Please email me, if interested.
---
The matching ebony/nickel silver wands below were custom made for an upcoming movie. Comsider them eye candy.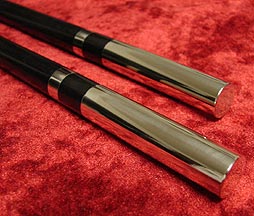 Several duplicates were made for a number of performers/collectors around the world.
For those of you waiting for your wand ... the last three have shipped out. See yours here: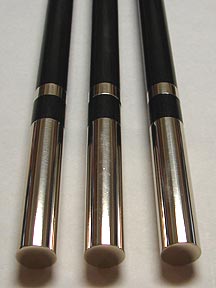 The wand below will be the last wand until I get in the "wand mood" again.
Here it is ...



This wand is hand turned and polished ebony and nickel silver.
The latest run of wands is sold out.
Note: I do not have time to send out tons of emails as such new items come and go. The best way to know what is happening here is to check my web site now and then. Those who do check, avoid disappointment.
---
Some eye candy ...
Click here to see a historical collection of card trimmers.
---
Eye candy: An Innocent Copper Riser Shorty Ultimate Chop Cup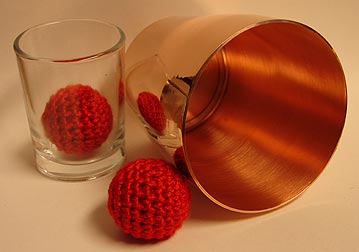 ---
The Return of my "Baby Lindy" Vanishing Birdcage
This is the cage that has been kept a pro's secret for several years (almost 30!). I first began making my Baby Lindy cages in the middle 1980's. Production halted around 1990 when I became busy with other projects. My cage is constructed by the same techniques used by Lindhorst, Sims, Yimka, National Magic, and other makers of the past.
The Riser Baby Lindy Vanishing Birdcage
As I continue to grow older and devote my limited time and energy to creating apparatus for working magicians, I find that this time and energy is becoming more and more wasted. I design and painstakingly manufacture apparatus to be used not displayed. So, to keep the very limited number of my cage setups in the hands of workers rather than collectors, I am setting up restrictions on who may be eligible to purchase these setups. I know, the wannabees on magic forums will have a great time discussing how horrible I am. Some fool will probably even claim that I know nothing about the stresses involved in using such a cage (after opening my act with the cage for over 40 years and making metal items much longer!).These folk are specifically the ones I do not want to have my items. Have at it, wannabees. Remember, I am retired and do not have to make magic items. At my age, I do not need to please magic bunglers nor need to care about their opinions. That's an advantage of being old.
In addition, I am working on a Vanishing Birdcage ebook explaining how to actually use this type of cage, a flexible cage, and a cage type to avoid. There really is no reason for bent cage bars, slow vanishes, or cages hanging out of a sleeve. This hopefully will be ready in 2014; but do not count on it as I am deeply involved in a nonmagic dvd production that is taking up much of my time.
Until things are ready, feel free to enjoy this.
---
Here is a blast to the past for those interested:
Instructions for Odd Card
Instructions for The Solid Cup as marketed from 1973-1988 (Later copies included Sun Magic overleaf)
Magic Catalog c. 1973-1988 (dot matrix printer)
Magic Catalog c. 1973 Items - updated catalog from 1988 (new DeskJet printer - same items)
Instructions for The Perfect Bill Change
Enjoy.
---
Click here to see the Vernon Cups.
Click here to see how to engrave a metal cup.
---
Eye Candy ...
What may well be the thickest (.093") spun set of cups next the smallest cup set. Neither of these belong to the Houston fool.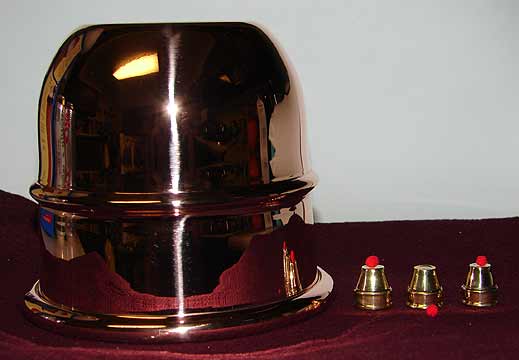 This is thick copper!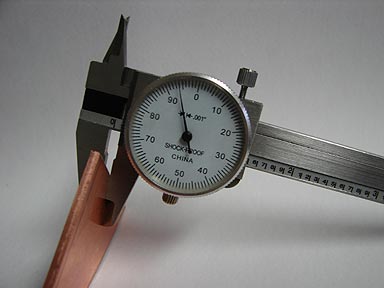 These cups are busy earning their keep not wasting away on a shelf somewhere. This is why they were made and as it should be.
---
Some eye candy ... a one-of-a-kind ...
The Rabbit and Hat Magician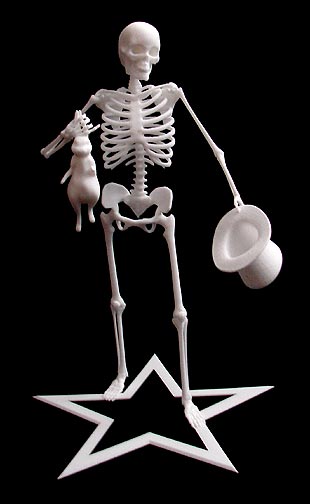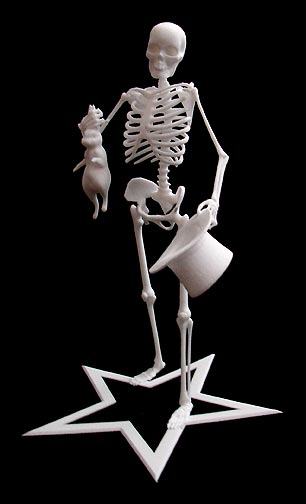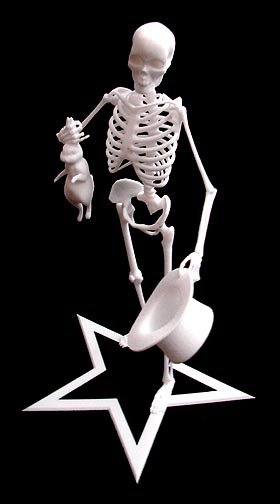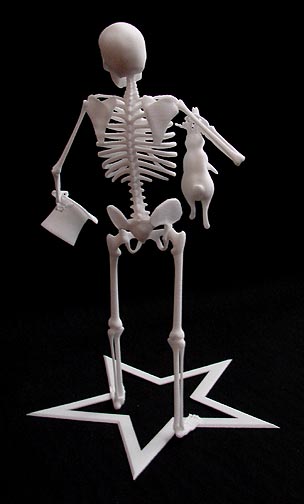 ---
Available now ... new colors ...

Chopped Dice Pairs
This dice set was created at the request of several magicians wanting to get a way from the usual chop cup style crochet covered balls.
With the dice it is possible to throw the gimmicked die into the cup and have it "grab" or not. The die may be shaken within the cup to allow spectators to hear that it is really there and to position it for the "grab". These are large custom made 19 mm. dice (just under 3/4") and easily seen.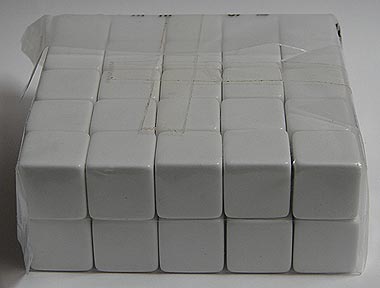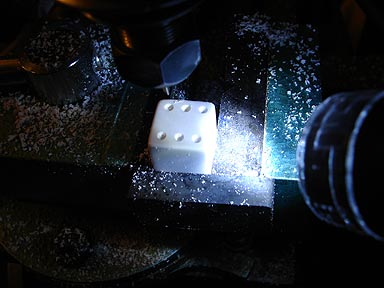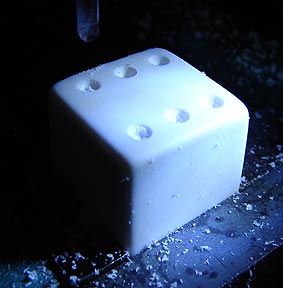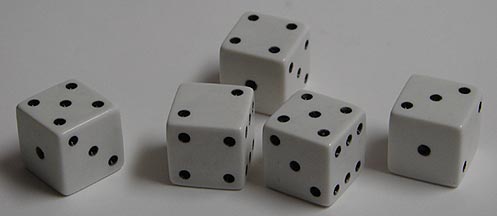 These are sold by the pair (one chopped and one plain die). These are the same dice provided with the Riser Combo Dice Cup.
If you want a gambling theme for your magic, these might be just what you need.
Available to USA customers only, payment by check or money order ... intro priced at $30 postpaid/pair.
Email me for my address for mailing payment.
---
An example of some custom work.
---
Eye Candy
Riser Midi-Traditional Cups progression ...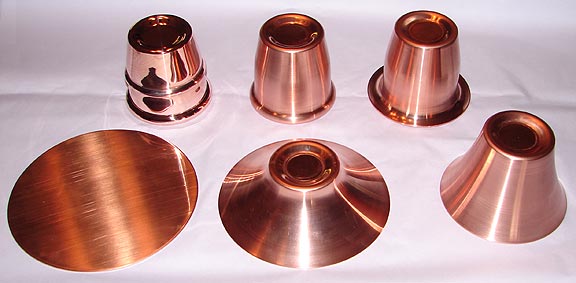 Another view ...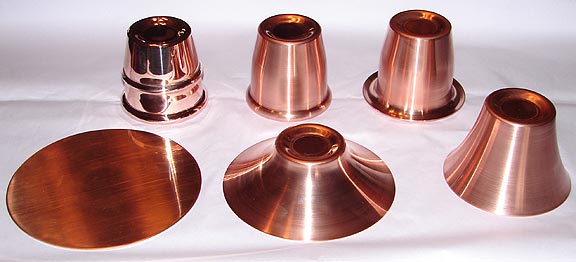 ---
More eye candy ...
Is this the smallest cup set in the world?
The Riser Micro Traditional Cups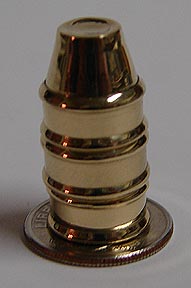 Yes, that is a dime coin.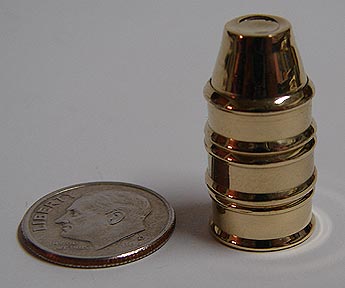 ---
I have received a few emails asking about my bottomless glass for the Walnut effect. It has been discontinued; but for those interested, here it is.
---
The new style card punch is now available ... scroll down to see it.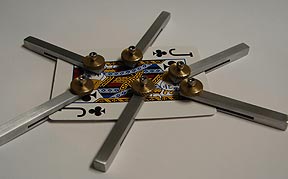 An evil jack getting punched out!
A few will be available in July 2015
---
Note: All regular cup spinning has been suspended until further notice.
Cups possibly being made again in the fall ...
Riser Spider Cup
The Riser "D" Cell Cups
The Riser "D" Cup
A New Style Traditional Cup
All other cups are either discontinued or on hold awaiting time to make them.
I might possibly sell off my cup spinning business and spinning chucks to devote energies to more interesting projects. No decision on this yet.
---
The Riser Midi-Traditionals
The first eighteen runs of these are all sold. For those interested in such things, a "run" is how many I can make from half a sheet of copper. I always cut the big sheets in half and work on a half at a time. See pictures of an unpolished set below (for size only) ...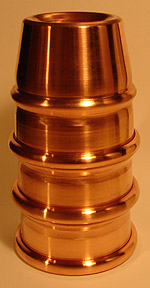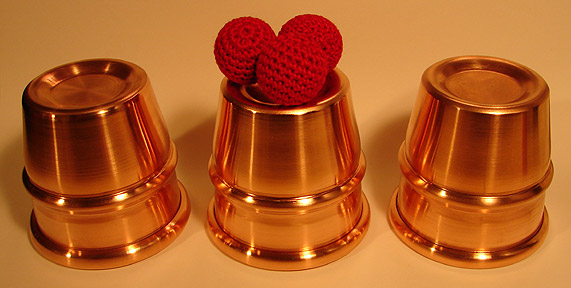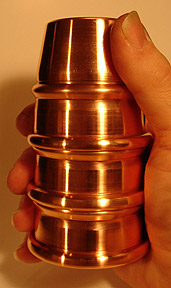 Note: The new Riser Midi-Traditionals will not be available to all who might want them. They will be sold only to those passing the screening process. These cups are nice and are my current favorite! They have been designed to replace my earlier Riser Mini-Cups which have been discontinued. The whole set may be carried in the coat pocket if desired.
Sold out
Those who are preapproved for purchase ... $225
The cups shipped are polished as shown below. These cups were designed to be used with Squeeker balls as shown. Balls are available from Target Stores.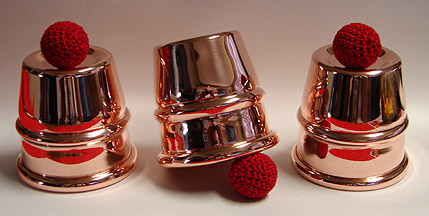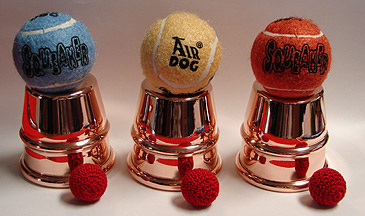 ---
And another blatant tease....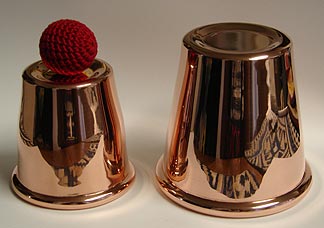 Shorty Junior (on the left of the Riser Shorty)...
---
To see several of my items which have been discontinued, please click here.
As I have indicated many times, "Because something is available today, does not mean that it will be available forever".
---
Most of my new items may not be generally offered for sale here on my web site. More than likely I'll be offering them to select clients on a first refusal basis. I will be basing my client list on factors that might surprise many so called magicians. Since I am the designer/maker, I feel free to let my creations out to whomever I select. If this is unacceptable to you, you most likely are not on my client list as a result of being eliminated due to one or more selection considerations. Such is life...
---
More eye candy ...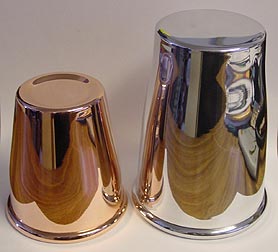 The Riser Tall has been discontinued.
---
Note: Please email me before placing an order as I may not have the time to make your item.
---
Discontinued but left up for reference.
---
More eye candy...
---
The Aluminum Riser Shorty Chop Cups
Note: The Aluminum Shorty Cup is semi-polished and semi-finished on the inside rather than the highly finished appearance on the copper version. This is to allow the aluminum cup to truely resemble an everyday item in less than pristine condition.

---

Click here to go to my Magical Woodturnings Page.



Eye candy and reference ...
The Riser Standard Cups (regular sized cups).

A size comparison: Riser Mini-Cup; Riser Standard; and Riser Jumbo

Another size comparison: Riser Standard Cup with a Paul fox Cup

Price $250 + $7.00 shipping in the U.S.
---

Gambling Items
Introducing the 2008 version of the Riser Card Punch ... more in July 2015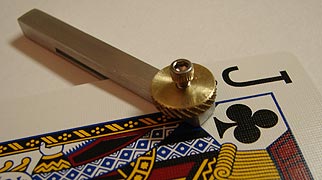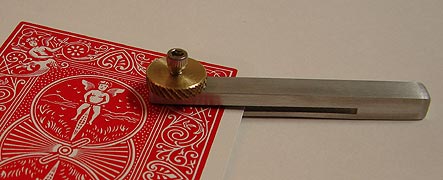 This new style card punch features aluminum, stainless steel, and brass construction.
It also features the robust point as needed by magicians - plus requires no tools to adjust.
$65 each.

The Sacagawea Shiner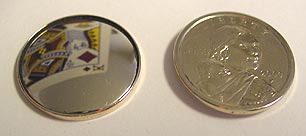 This shiner is made from a circulated Sacagawea coin so that it will "age" to match other Sacagawea dollars you might be using. With this item, a magician or mentalist may glimpse cards as they are being dealt or shown. Shown here are the front and back sides of this shiner.
Note: This is sold for entertainment or lecture/demo use only. Using one in a real card game could be hazardous to your health. I repeat, these are not for use in cheating at cards. Most people using these are stage and platform magicians and mentalists.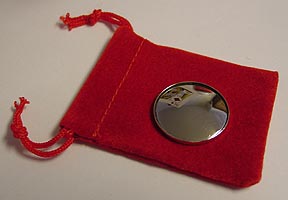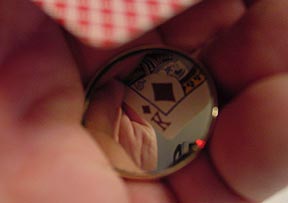 Announcing a new version of this item. The Sacagawea coin has been hollowed into a shell and a precision convex mirror of polished pure nickel silver has been inserted into this shell. The Sacagawea Shiner comes with a small cloth drawstring bag for protection.
$50 each. Sold out until Fall 2015

Additional items will be posted here as they become available.



Click here to go to my Magical Woodturnings Page.
Click here to return to the James P. Riser Home Page.
Click here to send mail to James P. Riser